Today I present you the first regulated crypto hedge fund, where you can achieve yield with the automated trading of crypto currencies and that WITHOUT TRADING BY YOURSELF! The crypto hedge fund BITPHOENIX on the Fintech platform MARKETPEAK enables you to do just that. The yields amounted to 4-10% per month in the last 3 months! You want to know more? Then you've come to the right place! Just read the article about my MarketPeak-experiences with the crypto hedge fund Bitphoenix.
Basics about crypto hedge funds and trading providers
There are many providers who offer an investment in automated crypto trading, like a crypto hedge fund. Basically the trading of such a product is taken over by the provider. This trades cryptocurrencies on different exchanges, whereby there are two general differences at the according to my experiences:
Manual trading, which is based on the experiences of professional traders: Here professional traders of the respective provider trade with your money. With this type of trading, the error rate is higher and the frequency (number and frequency of trades) is usually lower. However, in some cases a human decision can also be advantageous.
Automated trading based on algorithms. A computer makes the decisions by evaluating the price developments, news and correlations of the individual currencies to each other exactly around the clock and trades at lightning speed. This type of trading is also known as high-frequency trading (HFT). Human emotions and the wrong decisions based on them are a thing of the past here. However, it is important here that automated trading can only be as good as the algorithms or the data used!
Every informed person needs to know about BITCOIN, because it might be the one of the world's most important developments (Leon Louw)
Bitphoenix Token on MarketPeak – first regulated crypto hedge fund
The Bitphoenix Token on the Fintech platform MarketPeak is the first regulated crypto hedge fund based on automated trading. Here, cryptocurrencies are traded for you fully automatically on various crypto-exchanges with the help of a computer.
MarketPeak – The investment platform for Fintech products and tokenized assets – Experiences
MarketPeak is an investment platform for Fintech products and tokenized assets, i.e. you can invest in various digital products. Some examples are tokenized products in the sector of cryptocurrencies or forex trading (currency trading), ICO's (investment in startups) & STO's (participation in startups). At MarketPeak you have an internal Bitcoin wallet on which commissions or distributions of products are paid out. However, you can also invest directly from external wallets. I use the hardware wallet LEDGER NANO S* for this.
Once you have registered and verified yourself with MarketPeak, you can invest in all products. So you don't have to do your own verification for each investment, which is a big advantage. In addition to the Bitphoenix crypto hedge fund, I will introduce you to other MarketPeak products as well, like the Masterpool Token and my Marketpeak-experiences with the platform itself. So it's definitely worth signing up now!
Below I have checked the seriousness for you:
The team is visible on the website and represented in Social-Media
The website* looks very serious and an imprint exists
The business model is comprehensibly presented and very transparent
No extremely high returns are promised, which are not usual in the crypto industry.
In general, I recommend that you always take a close look at the product and the company what's behind, as every investment involves certain risks for which I cannot assume any liability, as I can only report from my personal bitphoenix pool experiences at a recent time.
You can register free of charge by entering your email address. Before you can invest, a verification of your account, a so-called KYC ("know your customer") will be needed. For this you need an identification document. When the verification is done, you can use the complete platform and can invest in all products. The minimum amount for investments is 100,- $ and is made in BTC from your internal MarketPeak wallet or from an external wallet (e.g. the LEDGER NANO S*). The deposited amount will be then integrated into the pool and will make a profits a few days later.
The advantages of MarketPeak are obvious: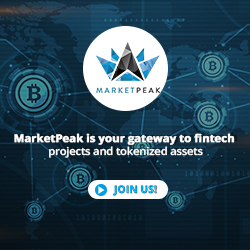 Only single verification (KYC) is needed, instead of usually one for each project.
Entry in early-stage projects are possible, which is normally reserved for large investors only.
The projects are checked in advance and all are regulated, which minimizes your risk significantly!
It is a regulated and audited platform, therefore scam is not possible.
The Best conditions for all projects for registered users
All the projects comply with legal requirements
Attractive rewards for recommendations
Registration is free for everyone!
Bitphoenix Token Experience – MarketPeak Registration Process
First of all you should register for free at MarketPeak. Click on 'Join now' or 'Register now' at the top right of the landing page* or click here*. Then you have to enter your name, username and e-mail address in the registration form. Once you have confirmed your email address, you can view your personal dashboard and get started on MarketPeak.
To verify your account, a so-called KYC ("know your customer"), you should have an identification document ready. The verification is done by a service provider via video or by uploading your personal ID, which is really easy. Then you can use the complete platform and invest in every product!
Principle of tokenization
The crypto hedge fund Bitphoenix Token is a so-called tokenized investment. This is comparable to the principle of a share. One token has a certain monetary value when purchased, which is calculated in US dollars. The value development is reflected by this value again, i.e. this rises or falls in the course of time. The percentage change then represents the return. The principle of tokenization I have now really only briefly torn you, since I will publish a separate article on this in the near future!
Bitphoenix token – crypto hedge fund: my experiences
The Bitphoenix token has some features which I find very positive and which clearly set it apart from competing products. The algorithms are continuously refined and extended by the data obtained, similar to artificial intelligence (AI) or the Big Data principle. This results in completely new connections and correlations, which may not be visible to a human being.
Advantages of the Bitphoenix token
The low susceptibility to errors and fast decision making are the decisive advantages of the Bitphoenix crypto hedge fund compared to the normal trader. In addition, trading takes place at any time of the day or night, which is also possible and above all common on the crypto-exchanges in contrast to the large stock exchanges. Trading takes place on the stock exchanges Binance, Huobi, Okex, Coinbase and Bitmex.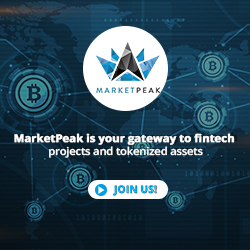 The technical principle of the Bitphoenix crypto hedge fund at MarketPeak works very well for me and also the profit development is visible every month. The MarketPeak platform as well as the Bitphoenix crypto hedge fund makes a very serious impression, which I will describe in more detail in my next article about my MarketPeak experiences. However, I generally recommend that you always take a close look at the product and the company again, as any investment involves risks for which I can assume no liability, as I can only report from my personal experiences at the current time.
Investment in the Bitphoenix crypto hedge fund
Invest in the Bitphoenix crypto hedge fund from MarketPeak for as little as $100! The deposit is made in Bitcoin, where the daily exchange rate is converted. So you deposit in Bitcoin, the invest (token value) is calculated in US dollars. Thus the Bitcoin serves only as a transfer currency, whereby you do not bear any exchange rate risk of the Bitcoin and its high exchange rate fluctuations. Therefore, the crypto hedge fund Bitphoenix Token is an ingenious way to diversify your crypto investments and not to carry their volatility!
The Bitphoenix Token you can find at the left side under the tab 'products' and then 'assets' or directly at the dashboard. For a payment with the external wallet, you choose 'external wallet' and an wallet address is shown. The displayed wallet address (valid for 30 minutes) you type in at your regular bitcoin wallet and send the chosen amount. The transaction should be finished in a few minutes. I personally use a hardware wallet for this, as well as for all my other investments, because of the higher security standard. Therefore I can definitely recommend the LEDGER NANO S*. After the deposit a transaction fee of 5.6% will be charged and then your money is working for you!
You don't have Bitcoins yet? No problem, therefore I recommend you the crypto exchange Coinbase*, where you can get 10$ for free in BTC with this link*! If you have any questions, please feel free to contact me via the WhatsApp button at the end of this article, I will be happy to help you!
The deposits are always integrated into the trading pool of the Bitphoenix crypto hedge fund on the first of the respective month. You can also withdraw them at any time after a fixed period of 2 months. The returns in the last 3 months have always been between 4-9% per month (April 8.7% / May 4.87% / June 7.29%), which in my experience is a very good value, but is not unusual for the crypto industry! But this is no guarantee for the future. Are you, like me after my MarketPeak experiences, also convinced of the first regulated crypto hedge fund Bitphoenix? Then register at MarketPeak and START TODAY!
IF YOU STILL HAVE QUESTIONS ABOUT MARKETPEAK, JUST COME TO OUR TELEGRAM-GROUP AND CONTACT ME PERSONALLY, I CAN EXPLAIN EVERYTHING IN DETAIL!
If you liked the article, then sign up for my TELEGRAM-Newsletter  to make sure you don't miss any new investment opportunities in the future! If you already have Bitphoenix Token experiences or want to give me feedback, please leave a comment.
*This is a recommendation link. There are no disadvantages for you. Promised! With order I receive only a small commission to keep my website running. I only recommend products or services which I use myself or have tested extensively. Thank you very much!
Disclaimer: The content provided here does not represent investment advice or investment brokerage. The experience reports are no invitation to trade, but reflect only the opinion of the author. All statements on yields and price developments refer only to the past and are absolutely non-binding. In the event that users of the site make investments on the basis of experience reports, this is done entirely at their own risk.